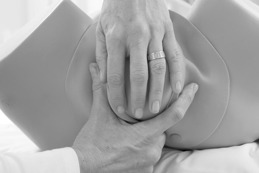 Welcome to our brand new website for anal sphincter tears during delivery. We have long experience in the field, and are pioneers in teaching midwives and doctors in several countries to prevent serious tears. So far we have supervised more than 5000 midwives and doctors.

Our methods are scientifically proved. Today, the method is also presented as, for example, "Norwegian perineal protection".

Here you find the latest in this field, prevention of tears, diagnostics and treatment and much more. You are very welcome to contact us if you want to know more. We are even grateful for constructive criticism.